My license plate that was once attached to my rental car.
One thing that you should know about me is that I'm hardheaded and I like to have my own way. After I lost my job (don't worry, I'll tell you that story one day), I decided that this was the perfect time to go see the Grand Canyon. And while I was at it... I'd see a few more canyons along the way.
Canyon Overlook Trail, Zion National Park
I asked myself a few important questions before I started planning this journey....
Q: Samantha, have you ever done a road trip before?
A: NO
Q: Do you know how to drive on desert terrain?
A: NO
Q: Are you prepared drive 1,200 miles alone?
A: NOT REALLY
Q: Once you arrive, are you in any physical condition to go hiking?
A: UH HUH
(I had a sprained ankle and a busted kneecap)
Q: Do you know how to camp and pitch a tent?
A: NAH
Q: Did I have the money to spend on hotels, rental car, dining out?
A: NOPE
Q: Should you take your crippled unemployed behind directly to your mother's house?
A: PROBABLY
CONCLUSION:
This roadtrip is the BEST IDEA EVERRRRRRRR!!!
I'm doing it!
(*screams in Oprah).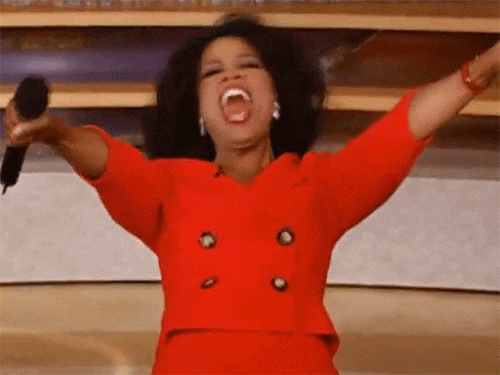 The Itinerary:
Each location is listed in the order from the beginning of my trip to the end. I drove a total of 1,200 miles over 2 weeks, starting in Los Angeles and ending in Las Vegas.
I made a loop through these 5 cities:
1. Yucca Valley, California (Joshua Tree National Park)
2. Hurricane/Springdale, Utah (Zion National Park)
3. Page Arizona (Glen Canyon, Grand Canyon, Antelope/Slot Canyon)
4. Monument Valley
5. Vegas
Joshua Tree National Park
1. Joshua Tree National Park, (Twenty Nine Palms, California)
What I loved:
Indian Cove was my favorite section of the park. This is a great spot to catch the sunset. Make sure to drive on the paths that lead you towards the right.
Ryan Mountain Trailhead has some pretty cool rocks too.
Really the entire park is freaking awesome, and you can see most of it in a day or two.
Where I stayed:
Tao's Airbnb- this place was designed with photographers in mind. Everything looks like its out of a movie set. And the owner is a photographer himself, so it encourages artists to come and create
Where I ate:
Frontier Café- vegan friendly, healthy options, but not that hearty (I mostly cooked my own food at the airbnb)
Weeping rock Trail, Zion National Park
2. Zion National Park (Springdale, Utah)
What I loved:
The best way to see Zion is on horseback with Canyon Trial Rides. There are several trail rides each day. You can sign up in advance, or just walk over to the corrals when you get there.
My favorite hike was Canyon Overlook Trail, the best time to visit this trail is one hour before sunset.
Where I stayed:
I stayed in a little town called Hurricane. Don't worry, there aren't any actual hurricanes here. But the airbnb's are pretty cheap. If I was to do it again though, I'd probably pick a hotel right at the entrance of the park itself.
Where I ate:
I mostly ate sandwiches from the grocery store. But I did stumble upon a cute little cafe in Hurricane called Main Street Cafe. It has a down home feel and the food was great. (If you are spending the entire day hiking, bring your own food because the food inside of the park leaves much to be desired.)
Sunrise at Grand Canyon, East Rim
3. Grand Canyon, (Page, Arizona)
What I loved:
My private tour with Sacred Edge Tours was EVERYTHING! The tour was a little on the pricy side, but it was worth every penny. My tour guide, Franklin is now my unofficial Navajo Grandpa. We spent half a day together exploring the eastern rim of the Grand Canyon. If you want to avoid the crowds and the selfie sticks... book this tour. We didn't see another person for the entirety of our trip. It was almost like walking back in time, pre hoards of people trying to get the best photos for their instagram feed.
Where I stayed:
I spent one night at Shash Dine' Eco-Retreat in a traditional Navajo home called at Hogan. This is an eco friendly bnb, so there's no running water or electricity. It's glamping, but it's totally worth experiencing. And if you like dogs, there are several fluffy white puppies that will keep you company.
What I ate:
More grocery store sandwiches.... I was splurging on my accommodations, so I just ate whatever, wherever.
4. Antelope (slot) Canyon, Page, AZ
What I loved:
I visited Slot Canyon, instead of Antelope Canyon. I chose Slot Canyon because it's much less crowded than Antelope Canyon, and they look almost identical. *you must book a tour, you cannot walk around these grounds without a tour guide.
Where I stayed:
Slot Canyon is also in Page Arizona, but instead of spending the entire time at Shash Dine, I opted for one night in Wingate by Wyndam.... because... hot showers feel so good after you've had a bucket bath for the past two days.
What I ate:
Burger King.... don't judge me.
5. Horseshoe Bend
What I loved:
I went to Horseshoe bend on the same day as my slot canyon tour. Visiting this site is free and you do not need a guide.
*Hotel and Food are the same as #3&4
6. Glen Canyon
What I loved:
I would say that I loved my boat tour, but it was just aaaaight. The river in Glen Canyon is very calm, it's perfect for kayaking. If I had to do it all over again, I'd rent a Kayak or a speedboat.
*Hotel and Food are the same as #3&4
*My photos of Glen Canyon search are awful, but it's beautiful in person (and on google lol)
5. Monument Valley
What I loved:
Riding around the backroads of Monument Valley was amazing. I made fast friends with my Airbnb host and she showed me a few spots that were off the beaten bath,
6. Canyonlands National Park
What I loved: I never actually made it to Canyonlands. There was a huge thunderstorm so I turned around at Monument Valley and headed back towards Vegas.
7. Vegas
What I loved: What happens in Vegas, stays in Vegas!
I Must've Been (road) Trippin: pt.2
To be continued......
In my next post, I will tell you ALL about how my car ending up looking like.....
If you follow me on Instagram... You already know what happened.
But if you don't, stay tuned...
Thanks For Reading!
xx
Samantha
#glencanyon #grandcanyon #antelopecanyon #arizona #utah #roadtrip #nationalparks #joshuatree #zionnationalpark #pagearizona